Instinctive Edge
People's Solution Strategist
My name is Elizabeth Wright, creator of Instinctive Edge. I passionately believe that people and effective teamwork are the single most untapped competitive advantage for any organization. Through Instinctive Edge, I help organizations develop highly effective and cohesive teams.
As an experienced and Certified Consultant utilizing Kolbe®, Everything DiSC®, and The Five Behaviors®, I see myself as a coach. I come alongside you, using these analytical and insightful tools, to teach and help you and your team how to better understand each individual's natural instincts and how to best utilize those talents for personal and team success.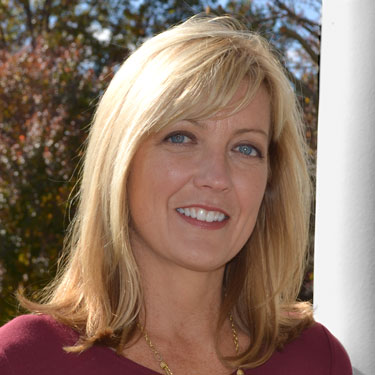 An Integrator
Dream teams don't just happen. Developing a successful and engaged team requires planning, introspection, and – at times – some uncomfortable conversations.
I gently point out shortcomings at the root of an issue and deliver supportive insight and strength-based coaching to facilitate transformational improvement. I believe that "Aha!" moments are possible when we embrace our innate talents and traits while simultaneously challenging ourselves to understand how our approach affects a team's dynamic.
Finding and maintaining that cohesive balance takes honesty, commitment, and a desire to succeed. I provide a neutral perspective and framework of understanding to help individuals and teams achieve fulfilling relationships, invigorate relationships, and achieve success.
In my role as Integrator of the 633 Group team and through Instinctive Edge, Possibility Thinking drives me to turn ideas into reality and successful growth. I get energized at the idea of working with leaders and teams who are committed to putting in the work needed to be highly effective and successful. With alignment and buy-in, the possibilities are limitless!
I draw on my more than 30 years of professional experience in real estate, construction, operations, and client services development into strategic leadership and management, to assist like-minded leaders to develop deeper self- and team-level success with the ultimate goal of bringing out the best in individuals, teams, and organizations.
The Tools
Through Instinctive Edge, I use three key partner organizations to evaluate and address a wide range of issues from different perspectives.
Kolbe
Your conative mind contains the instincts and attributes that define a person's natural method of operation, or MO. The Kolbe Index is the only validated assessment that measures these instinctive strengths. When people understand and can work in their natural style, they are more productive, comfortable, and successful.
Everything DiSC
Personal development tools that measure an individual's preferred style and communication tendencies. Participants receive personalized insights that deepen their understanding of self and others. The result creates a more engaged and collaborative workplace that can spark meaningful culture improvement in an organization.
The Five Behaviors
Used in combination with Patrick Lencioni's model of Trust, Conflict, Commitment, Accountability, and Results, this tool provides a unique learning experience that prepares individuals for success in teams and helps teams understand how they score on the key components of The Five Behaviors.
Regardless of the tool(s) selected, I deliver genuine care and actionable insight to guide transformational understanding and achievement.
The Goal
I assist people in exploring interpersonal understanding and improvement to pave the way for improved relationships and shared success.
Together, we can overcome individual and team pain points by focusing on:
Unlocking unrealized potential.
Individual and team consulting.
Hiring assistance and role alignment.*
Employee engagement.
Team synergy.
Testimonial
Jay Garside, President of Outerwears, Inc., sought help from Instinctive Edge to enhance his company's leadership team dynamics.
We were noticing some stress points and wanted to dive deeper into personalities to fix our issues. I wanted someone to guide us and thought of Elizabeth.

Her insights and the skills we gained as a result of group sessions and one-on-one meetings went beyond our expectations.

Since completing DiSC assessments and workshops at the leadership level, we have gone deeper, utilizing Kolbe with key supervisors to facilitate better understanding and communication between groups within Outerwears.

Elizabeth is very hands on and dedicated to improving teams. Her passion for the services she offers is evident in every interaction. We are absolutely and completely satisfied working with her!
*Many times an individual is hired based on cognitive ability (resume/experience) and affective perceptions (the interview) yet they may not actually be "hard-wired" best for the work or "doing". That is where Kolbe is extremely helpful in the hiring process.
Ready to gain an Instinctive Edge?
Contact me today!